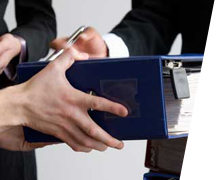 CFDI 4.0 - Extension of the deadline for cancelling digital tax receipts
As discussed in our Tax Flash published on December 21, 2021, in which we addressed the new digital tax receipt (CFDI) cancellation scheme and cancellation deadlines, given the uncertainty and practical issues that have arisen, on May 25, 2022, the tax authority shared on its website the second version of the fourth resolution of amendments to the Miscellaneous Tax Resolution (RMF) for 2022. The most relevant aspects are as follows:
CFDIs issued (all types) prior to fiscal year 2022 can be cancelled up to December 31, 2022, provided that the taxpayers meet the following requirements:
File an amended return within one month following the month in which the CFDI is cancelled
Have an active tax mailbox
Obtain acceptance from the recipient of the CFDI, when applicable
When the transaction is materialized, issue a new CFDI using the related CFDI node
It is important to highlight that the second transitory article of the second resolution of amendments to the RMF for 2022 had established that this option was only applicable to CFDIs issued prior to fiscal year 2021, with a deadline up to September 30, 2022.

In addition, this new amendment also extends the option contained in rule 2.7.1.47 in the first resolution of amendments to the RMF, which indicated that CFDIs issued in 2021 could only be cancelled up to the month in which the taxpayer filed their annual return.
Individuals operating under the simplified trust regime (RESICO) may issue their CFDIs through the "Factura fácil" and "Mi nómina" applications under "Mis cuentas", using the option to stamp the CFDI without an e.firma certificate (Electronic Firm) or digital stamp certificate (CSD) up to December 31, 2022.
It is worth mentioning that, according to the RMF currently in effect, this option was applicable up to June 30, 2022, so the deadline has been extended for an additional six months.
Finally, in conformity with paragraph three of rule 1.8 of the RMF for 2022, the benefits contained in the prospective rules issued by the Tax Administration Service (SAT) on its website shall be applicable as of their date of issue on the SAT's website, unless a specific effective date is provided.
Óscar Ortiz
Esta dirección de correo electrónico está protegida contra los robots de spam, necesita tener Javascript activado para poder verla

Allen Saracho
Esta dirección de correo electrónico está protegida contra los robots de spam, necesita tener Javascript activado para poder verla

Alejandro Hernández
Esta dirección de correo electrónico está protegida contra los robots de spam, necesita tener Javascript activado para poder verla

Daniel Salas Torres
Esta dirección de correo electrónico está protegida contra los robots de spam, necesita tener Javascript activado para poder verla

Paola Salvador
Esta dirección de correo electrónico está protegida contra los robots de spam, necesita tener Javascript activado para poder verla

Leonardo Gómez
Esta dirección de correo electrónico está protegida contra los robots de spam, necesita tener Javascript activado para poder verla

Juan Pablo Rodríguez
Esta dirección de correo electrónico está protegida contra los robots de spam, necesita tener Javascript activado para poder verla