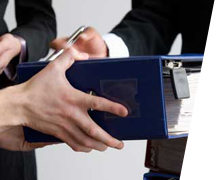 Relevant dates regarding Transfer Pricing 2018
Article 32-H of the 2017 Mexican Federal Tax Code (hereinafter "FTC") establishes that taxpayers under the terms of Title II ("Legal Entities") of the Mexican Income Tax Law (hereinafter "MITL") must submit to the Mexican Tax Authority, as a part of the annual tax return, the Report about the Taxpayer's Fiscal Situation (hereinafter "DISIF" for its acronym in Spanish – Declaración Informativa sobre la Situación Fiscal), this means by March 31st, 20181 (for the fiscal year ended December 31st, 2017); using for these purposes the channels and templates established by the Mexican Tax Administration Service (hereinafter "SAT" for its acronym in Spanish – Servicio de Administratción Tributaria) through its general purpose rules.
Regarding the aforementioned, on November 29th, 2017 the sixth resolution of modifications to the 2017 Miscellaneous Tax Resolution (hereinafter "RMF" for its acronym in Spanish – Resolución Miscelánea Fiscal) was published in advance on the SAT website and indicates, on its rule 2.20.6., that the DISIF must be submitted together with the annual tax return. This has a direct impact on the taxpayer's transfer pricing obligations because the contemporary transfer pricing documentation must be concluded by no later than the date established on the previous paragraph.
Rule 3.9.3. of the 2017 RMF, published on the Federation's Official Gazette ("DOF" for its acronym in Spanish – Diario Oficial de la Federación) on December 23rd, 2016 establishes that, for purposes of article 76 section X of the MITL, taxpayers who must submit the DISIF must submit the information (exhibit 9 of the Multiple Informative Return - information of transactions carried out with related parties abroad) corresponding to the fiscal year in question, at the latest, on the date scheduled for the presentation of the Annual Tax Return, this means by no later than March 31st, 2018. 
The mentioned in the preceding paragraphs represents a significant change in the dates in which taxpayers must submit the DISIF. For fiscal year 2016, the aforementioned article established June 30 of the following year of the fiscal year in question as the maximum filing date for this obligation.
It is important to mention that, as of today, SAT has not issued any official pronouncement related to a possible extension of the DISIF filing date. Therefore, obligated taxpayers should begin to prepare all of the necessary information to ensure compliance, because the penalties related to non/partial compliance could vary between $12,080 and $120,760 Mexican pesos.
Finally, it is worth nothing that the obligation for Taxpayers who choose to prepare the External Auditor's Report2 remains unchanged; this means that the due date for the submission of this obligation is by no later than July 15 of the following year of the fiscal year in question. 
For further information about this bulletin, please contact any of the following professionals:
Enrique González
Esta dirección de correo electrónico está protegida contra los robots de spam, necesita tener Javascript activado para poder verla

Alma Gutiérrez
Esta dirección de correo electrónico está protegida contra los robots de spam, necesita tener Javascript activado para poder verla

Alberto Peña
Esta dirección de correo electrónico está protegida contra los robots de spam, necesita tener Javascript activado para poder verla

Andrés Olvera
Esta dirección de correo electrónico está protegida contra los robots de spam, necesita tener Javascript activado para poder verla

Gabriel Lambarri
Esta dirección de correo electrónico está protegida contra los robots de spam, necesita tener Javascript activado para poder verla

Marco Molina
Esta dirección de correo electrónico está protegida contra los robots de spam, necesita tener Javascript activado para poder verla

Mauricio Fuentes
Esta dirección de correo electrónico está protegida contra los robots de spam, necesita tener Javascript activado para poder verla

Mónica Cerda
Esta dirección de correo electrónico está protegida contra los robots de spam, necesita tener Javascript activado para poder verla

Ricardo Barbieri
Esta dirección de correo electrónico está protegida contra los robots de spam, necesita tener Javascript activado para poder verla

Ricardo Cruz
Esta dirección de correo electrónico está protegida contra los robots de spam, necesita tener Javascript activado para poder verla

Ricardo González
Esta dirección de correo electrónico está protegida contra los robots de spam, necesita tener Javascript activado para poder verla